All Restrictions have been lifted.
Praise the Lord!
Come Worship with Us!
Want someone to pray for you or someone you care about?
If you need help, comfort, or someone to pray for you, our Prayer Team stands ready and able to do that for you.
Click here to submit a request, and know that we will raise your concerns to the Living God who absolutely hears us. We know, because Jesus Christ guaranteed it.
Messages from Pastor Phil
Battle Ready
In this new message series, Battle Ready, we are looking at the world from the point of view that we are called to be in the world, but change the world to reflect God's glory.  This can feel like battle because the culture wants us to think about ourselves not God.  The culture will fight anyone who is brave enough to stand against it.  We are the ones who need to stand on the side of God in the midst of this battle.
Watch Recent Worship Service and Sermon Videos
Lake City United Methodist Church
213 N Oak St,
Lake City , MN 55041
Church Office Hours
10 am - 2 pm Tuesday-Thursday
Secretary available during these hours.
Phone messages may be left anytime, but will only be picked up during the above hours.
For Worship times & Location, Click Here
Use our new Online Giving Service--it is safe and convenient.
Click Here for more information about Online Giving.
I'm Ready to Give!
Click the DONATE button to begin.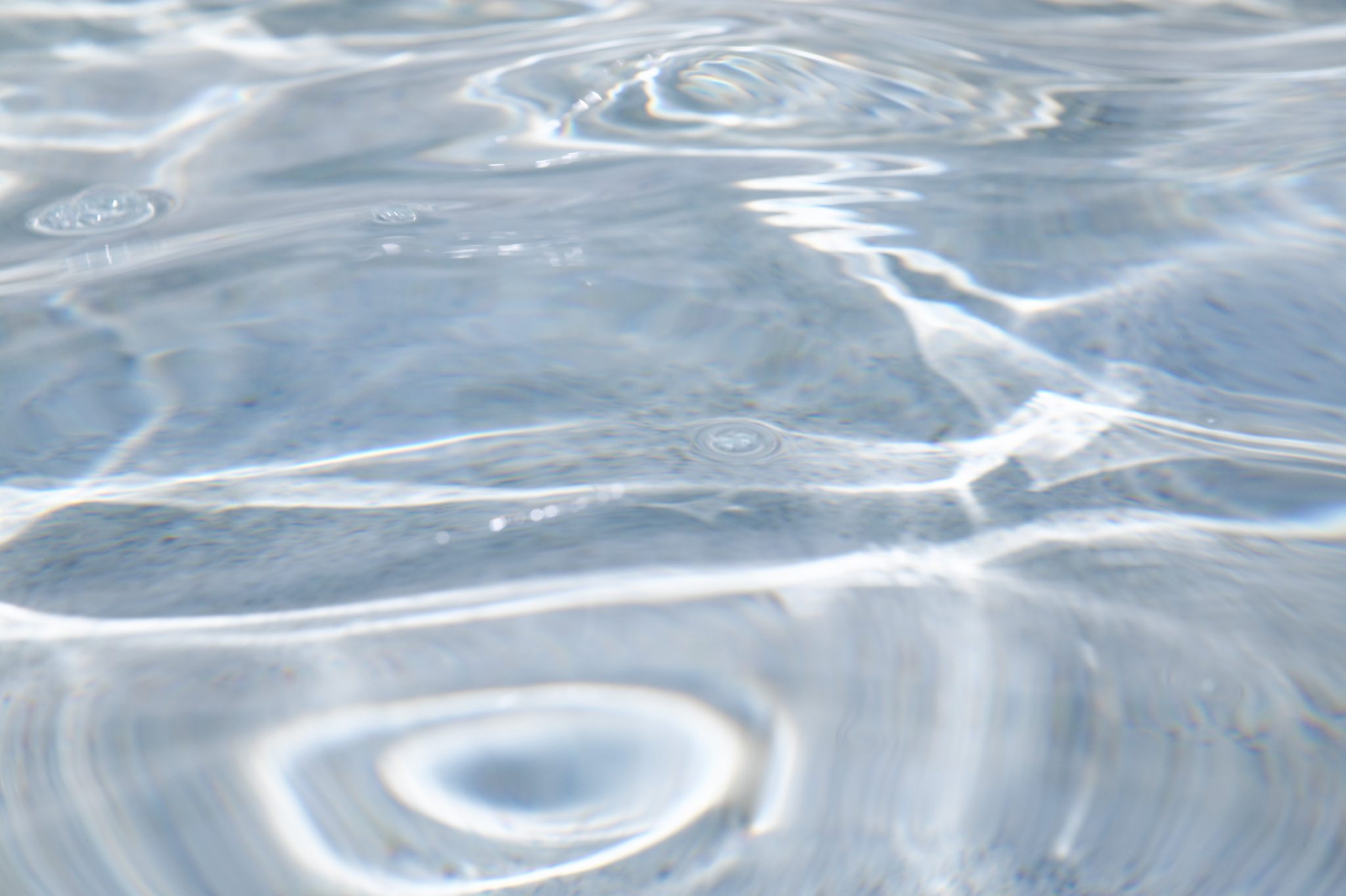 The Monthly Mission Focus
JUly 2021 Missions Focus - Clean Water Ministry in Liberia
For the month of July, the Mission Focus will the Clean Water Ministry in Liberia, especially the new church plant that was spawned through the distribution of filters in the village of Grigsby Farm.  A total of $6,000 has been raised to help the new church there to build a new church building.  The local congregation, of about 85 has, donated what money they are able and has done much of the work.  The construction is well underway.  The building is ready for rafters and the corrugated metal roofing.  Due to delays in getting a builder to do this part of the work, this work is just getting underway as we speak.  To bring the building to full completion it will require and additional $2,000 to $3,000.  So, we have an opportunity to continue helping the new church there.
In preparation for sending another barrel to Jarpuken Mission (where Pyykkonens served many years ago), several ladies, in the church, have begun to sew quilts.  These quilts will be for the children at the Mission School who are now sleeping on a thin cotton cloth on mud floors.
A brief update on projects the church has been a part of for Jarpuken mission... The well is working well an providing clean water along with the filters we provided them and the rice husking machine is a great help as they thresh their rice harvest.  The distribution of filters continues but at a slower pace as the focus of Abraham has been on the new church.
Thank you for your continued support and prayer for God's work in Liberia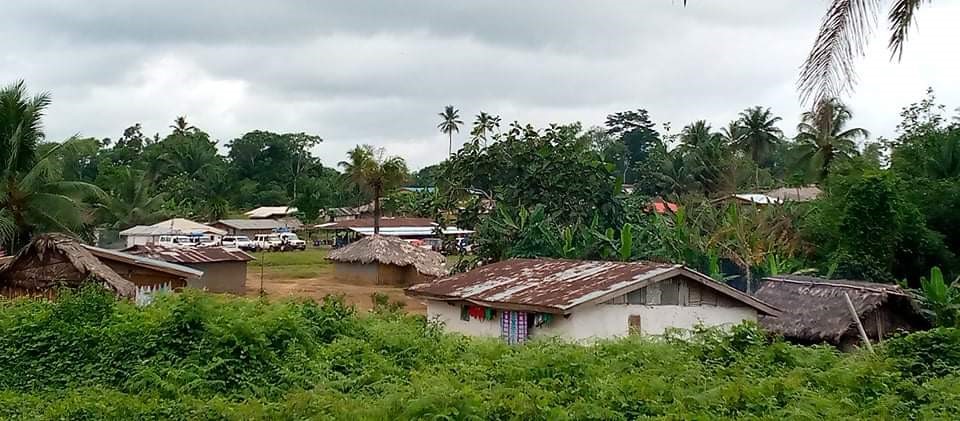 The Village of Grigsby Farm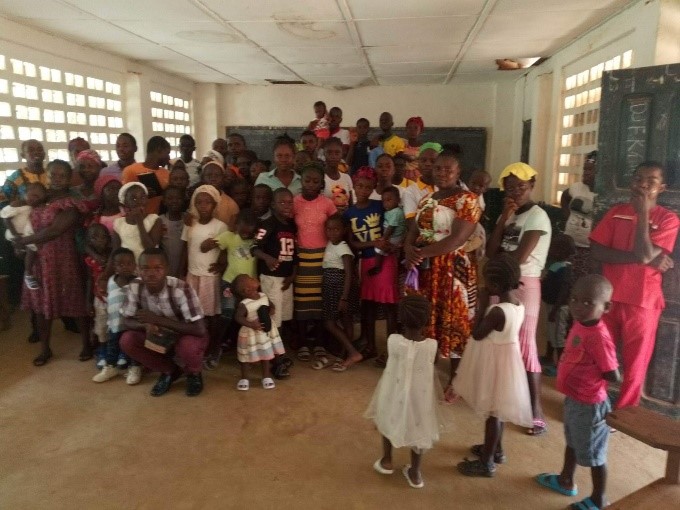 Sunday School at new church in Grigsby Farm