Sermon Series "A Contagious Life"
This series takes a look at how we can live a life with meaning to draw others to Christ.
Telling Our Story
October 22, 2017
Video
Sermon Notes :
How well do we tell our faith story?

We are God's creation
Marred by sin
Without real purpose
How we came to Christ (our conversion story)
For some like St. Paul, it is dramatic
For others like the twelve disciples, less dramatic--simply following Christ as he calls us
Keeping faithful to Christ
Evidence of his life (light) within
Our spiritual growth
This is our story that must be shared by word and lifestyle!
Scripture References:
1 The first account I composed, Theophilus, about all that Jesus began to do and teach, 2 until the day when He was taken up to heaven, after He had by the Holy Spirit given orders to the apostles whom He had chosen. 3 To these He also presented Himself alive after His suffering, by many convincing proofs, appearing to them over a period of forty days and speaking of the things concerning the kingdom of God. 4 Gathering them together, He commanded them not to leave Jerusalem, but to wait for what the Father had promised, "Which," He said, "you heard of from Me; 5 for John baptized with water, but you will be baptized with the Holy Spirit not many days from now."
6 So when they had come together, they were asking Him, saying, "Lord, is it at this time You are restoring the kingdom to Israel?" 7 He said to them, "It is not for you to know times or epochs which the Father has fixed by His own authority; 8 but you will receive power when the Holy Spirit has come upon you; and you shall be My witnesses both in Jerusalem, and in all Judea and Samaria, and even to the remotest part of the earth."
9 And after He had said these things, He was lifted up while they were looking on, and a cloud received Him out of their sight. ~Acts 9: 1-6
1 In the beginning was the Word, and the Word was with God, and the Word was God. 2 He was in the beginning with God. 3 All things came into being through Him, and apart from Him nothing came into being that has come into being. 4 In Him was life, and the life was the Light of men. 5 The Light shines in the darkness, and the darkness did not comprehend it.
6 There came a man sent from God, whose name was John. 7 He came as a witness, to testify about the Light, so that all might believe through him. 8 He was not the Light, but he came to testify about the Light.
9 There was the true Light which, coming into the world, enlightens every man. ~John 1: 1-9
12 Then Jesus again spoke to them, saying, "I am the Light of the world; he who follows Me will not walk in the darkness, but will have the Light of life."~John 8:12
A Contagious Inviter
November 5, 2017
Video
Sermon Notes :
Many Front Doors
Talk about what is important.
You don't need all the answers.
Inviting take loving persistence.
Scripture References:
"For the Spirit God gave us does not make us timid, but gives us power, love and self-discipline. So do not be ashamed of the testimony about our Lord or of me his prisoner. Rather, join with me in suffering for the gospel, by the power of God." ~1 Peter 3:15-16
"But in your hearts revere Christ as Lord. Always be prepared to give an answer to everyone who asks you to give the reason for the hope that you have. But do this with gentleness and respect, keeping a clear conscience, so that those who speak maliciously against your good behavior in Christ may be ashamed of their slander." ~1 Peter 3:15-16
"Let us not become weary in doing good, for at the proper time we will reap a harvest if we do not give up." ~ Galatians 6:9
A Contagious Giver
November 19, 2017
Video
Sermon Notes :
The Widows Offering
She gave the least, but offered the most.
Giving is Spiritual not financial.
A tale of two churches's blessings.
Scripture References:
"Jesus sat down opposite the place where the offerings were put and watched the crowd putting their money into the temple treasury. Many rich people threw in large amounts.  But a poor widow came and put in two very small copper coins, worth only a few cents.Calling his disciples to him, Jesus said, 'Truly I tell you, this poor widow has put more into the treasury than all the others.  They all gave out of their wealth; but she, out of her poverty, put in everything—all she had to live on.'"  ~Mark 12:41-44
"…From everyone who has been given much, much will be demanded; and from the one who has been entrusted with much, much more will be asked."  ~Luke 12:48
"Remember this: Whoever sows sparingly will also reap sparingly, and whoever sows generously will also reap generously.  Each one should give what they have decided in their heart to give, not reluctantly or under compulsion, for God loves a cheerful giver." ~2 Corinthians 9:6-7
A Difference Maker
November 12, 2017
Video
Sermon Notes :
Be the Example of Jesus
Be the person that lives like Jesus.
Act and serve in Jesus' name.
Why we do good is contagious.
Scripture References:
"Then the righteous will answer him, 'Lord, when did we see you hungry and feed you, or thirsty and give you something to drink? When did we see you a stranger and invite you in, or needing clothes and clothe you? When did we see you sick or in prison and go to visit you?' The King will reply, 'Truly I tell you, whatever you did for one of the least of these brothers and sisters of mine, you did for me.'" ~Matthew 25:37-40
"Salvation is found in no one else, for there is no other name under heaven given to mankind by which we must be saved." ~Acts 2:12
"You are the light of the world. A town built on a hill cannot be hidden. Neither do people light a lamp and put it under a bowl. Instead they put it on its stand, and it gives light to everyone in the house. In the same way, let your light shine before others, that they may see your good deeds and glorify your Father in heaven." ~Matthew 5:14-16
A Contagious Giver
November 26, 2017
Video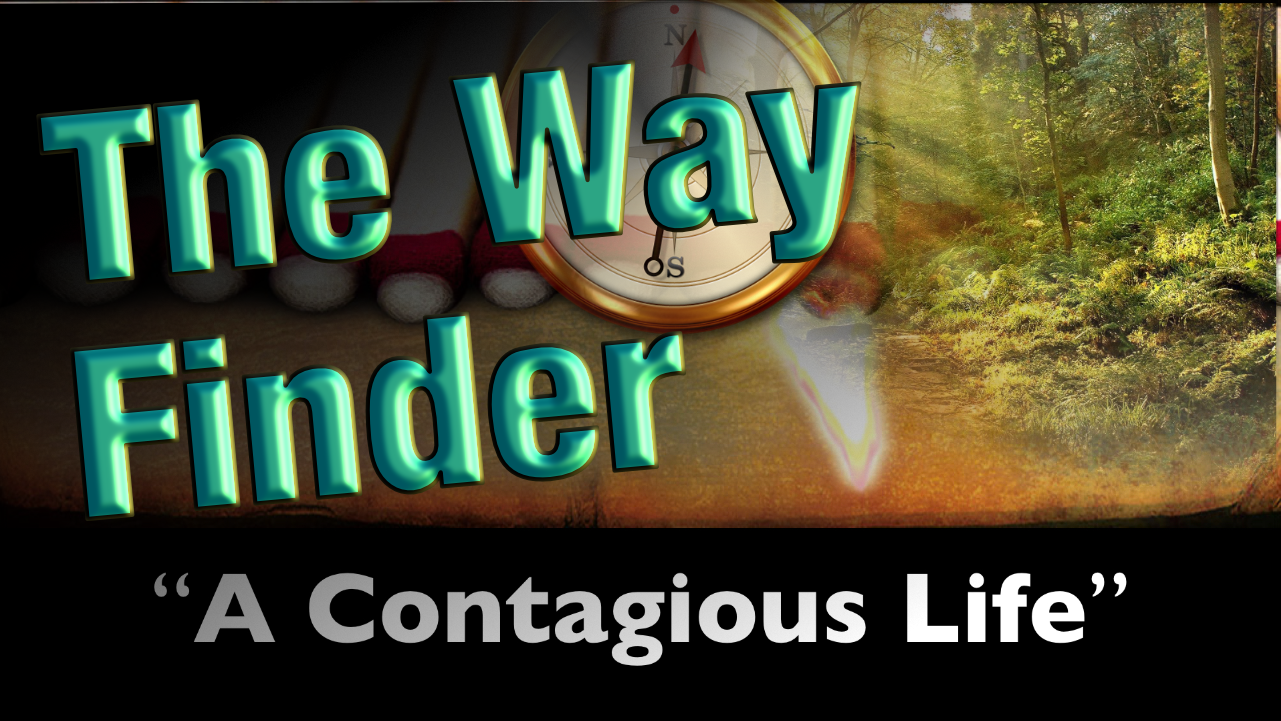 Sermon Notes :
Finding a Way to Share Jesus
Times have changed.
The Gospel is the same.
Showing love and grace.
Scripture References:
"Paul then stood up in the meeting of the Areopagus and said: 'People of Athens! I see that in every way you are very religious. For as I walked around and looked carefully at your objects of worship, I even found an altar with this inscription: to an unknown god. So you are ignorant of the very thing you worship—and this is what I am going to proclaim to you.'"  ~Acts 17:22-23
"The God who made the world and everything in it is the Lord of heaven and earth and does not live in temples built by human hands. 25 And he is not served by human hands, as if he needed anything. Rather, he himself gives everyone life and breath and everything else." ~Acts 17:24-25
"You see, at just the right time, when we were still powerless, Christ died for the ungodly.  Very rarely will anyone die for a righteous person, though for a good person someone might possibly dare to die. But God demonstrates his own love for us in this: While we were still sinners, Christ died for us." ~Romans 5:6-8