The Sermon Series "The Romans Road"
This series teaches the fundamentals of being Christian from Paul's epistle to the church at Rome.
Not Ashamed
January 3, 2016
Video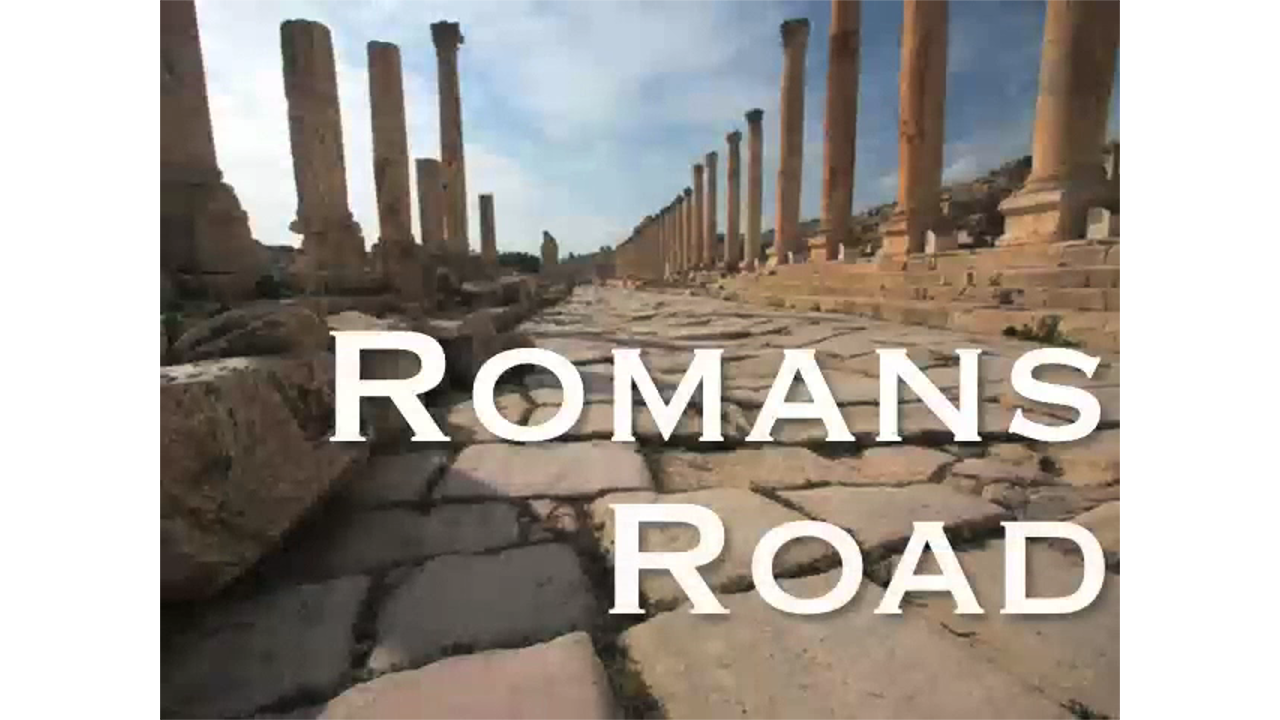 Notes and Key points:
What do you believe about the Gospel Scripture?
What does your relationship with God and Jesus look like?
What is your faith doing--going forward or retreating?
Scripture References:
16 For I am not ashamed of the gospel, for it is the power of God for salvation to everyone who believes, to the Jew first and also to the Greek. 17 For in it the righteousness of God is revealed from faith to faith; as it is written, "But the righteous man shall live by faith." ~Romans 1: 16-17
21 She will bear a Son; and you shall call His name Jesus, for He will save His people from their sins." ~Matthew 1: 21
9 Much more then, having now been justified by His blood, we shall be saved from the wrath of God through Him. ~Romans 5:9
9 And Jesus said to him, "Today salvation has come to this house, because he, too, is a son of Abraham. 10 For the Son of Man has come to seek and to save that which was lost." ~Luke 19:9-10
25 It is easier for a camel to go through the eye of a needle than for a rich man to enter the kingdom of God." ~Mark 10:25
31 They said, "Believe in the Lord Jesus, and you will be saved, you and your household." ~Acts 16:31
13 for if you are living according to the flesh, you must die; but if by the Spirit you are putting to death the deeds of the body, you will live. ~Romans 8:13
11 For the grace of God has appeared, bringing salvation to all men, 12 instructing us to deny ungodliness and worldly desires and to live sensibly, righteously and godly in the present age, 13 looking for the blessed hope and the appearing of the glory of our great God and Savior, Christ Jesus, 14 who gave Himself for us to redeem us from every lawless deed, and to purify for Himself a people for His own possession, zealous for good deeds. ~Titus 2:12-13
21 Now He who establishes us with you in Christ and anointed us is God, 22 who also sealed us and gave us the Spirit in our hearts as a pledge.~1 Corinthians 1: 22
28 so Christ also, having been offered once to bear the sins of many, will appear a second time for salvation without reference to sin, to those who eagerly await Him. ~Hebrews 9:28
41 The Son of Man will send forth His angels, and they will gather out of His kingdom all stumbling blocks, and those who commit lawlessness, 42 and will throw them into the furnace of fire; in that place there will be weeping and gnashing of teeth. 43 Then the righteous will shine forth as the sun in the kingdom of their Father. He who has ears, let him hear. ~Matthew 13:41-43
Sin & Righteousness
January 10, 2016
Video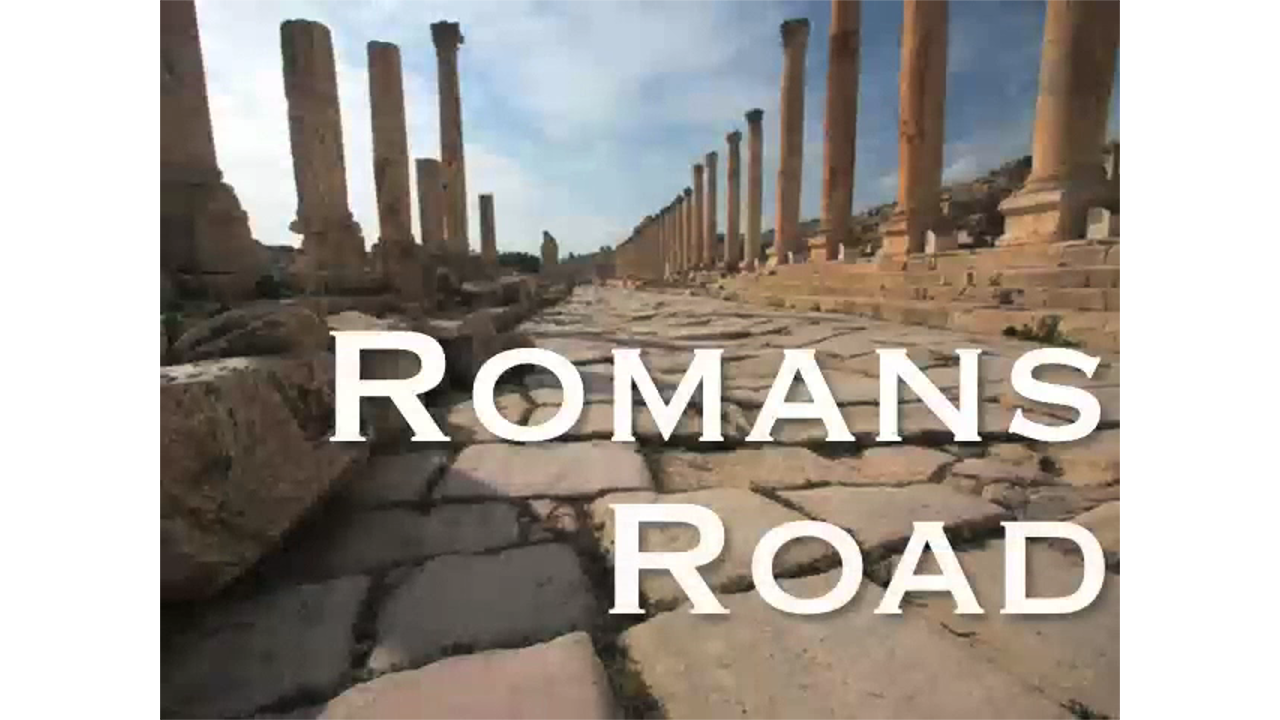 Notes and Key points:
A Deeper Understanding of Sin
The Gospel takes sin very

seriously

.

Paul instructs us not to judge

people

.

Address sin without being

judgmental

.
Scripture References:
"They have become filled with every kind of wickedness, evil, greed and depravity. They are full of envy, murder, strife, deceit and malice. They are gossips, slanderers, God-haters, insolent, arrogant and boastful; they invent ways of doing evil; they disobey their parents; they are senseless, faithless, heartless, ruthless Although they know God's righteous decree that those who do such things deserve death, they not only continue to do these very things but also approve of those who practice them." ~Romans 1:29-31
"You, therefore, have no excuse, you who pass judgment on someone else, for at whatever point you judge the other, you are condemning yourself, because you who pass judgment do the same things." ~Romans 2:1
"Do not judge, or you too will be judged. For in the same way you judge others, you will be judged, and with the measure you use, it will be measured to you. Why do you look at the speck of sawdust in your brother's eye and pay no attention to the plank in your own eye?" ~Matthew 7:1-3
"'If any one of you is without sin, let him be the first to throw a stone at her.' Jesus straightened up and asked her, 'Woman, where are they? Has no one condemned you?' 'No one, sir,' she said. 'Then neither do I condemn you,' Jesus declared. 'Go now and leave your life of sin.'" ~John 8:7,10-11
By His Grace as a Gift
January 17, 2016

Video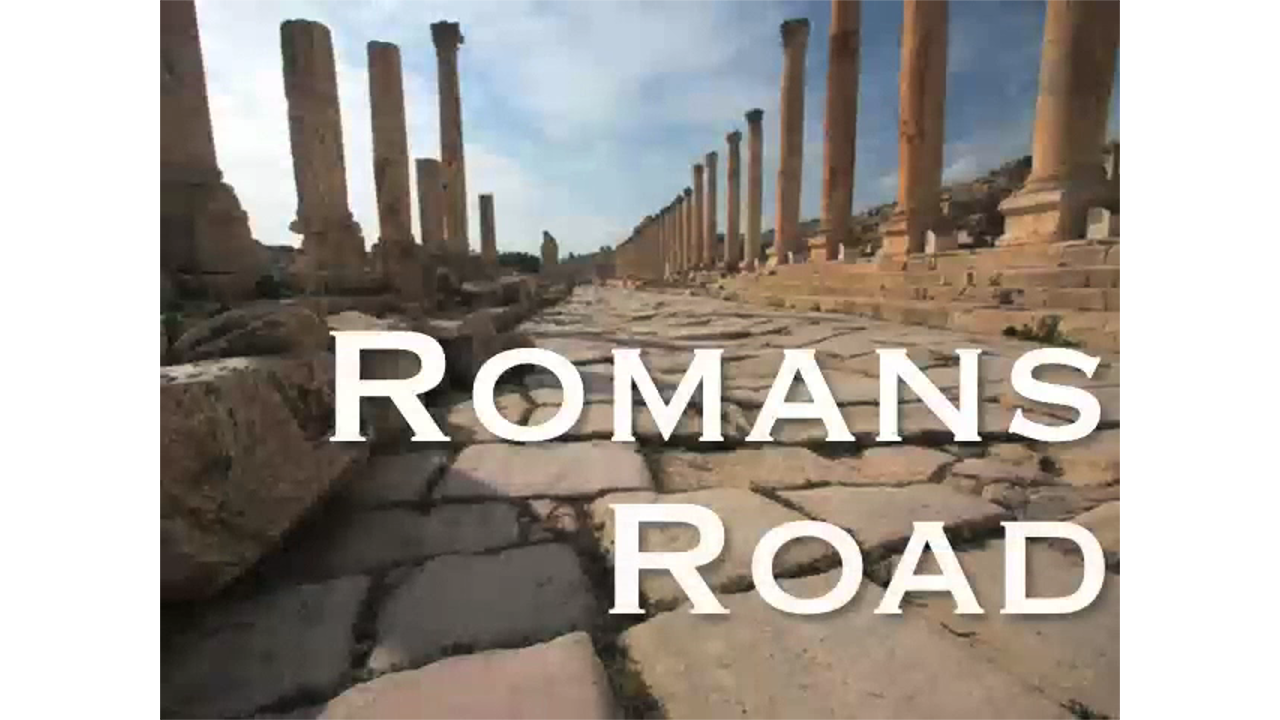 Notes and Key points:
God's plan of redemption
Every one of us is in need of a

savior

.

Jesus paid for our sin as a free

gift

.

Faith brings God's grace into our

lives

.
Scripture References:
"But now, apart from law, the righteousness of God has been disclosed, and is attested by the law and the prophets, the righteousness of God through faith in Jesus Christ for all who believe. For there is no distinction, since all have sinned and fall short of the glory of God." ~Romans 3:21-23
"They are now justified by his grace as a gift, through the redemption that is in Christ Jesus, whom God put forward as a sacrifice of atonement by his blood." ~Romans 3:24-25a
"For by grace you have been saved through faith, and this is not your own doing; it is the gift of God— not the result of works, so that no one may boast.  For we are what he has made us, created in Christ Jesus for good works, which God prepared beforehand to be our way of life." ~Ephesians 2:8-10
"Christ Jesus, whom God put forward as a sacrifice of atonement by his blood, effective through faith. He did this to show his righteousness, because in his divine forbearance he had passed over the sins previously committed" ~Romans 3:25
"In him and through faith in him we may approach God with freedom and confidence… so that Christ may dwell in your hearts through faith." ~Philippians 3:13
Sin From the Beginning
January 24, 2016
Video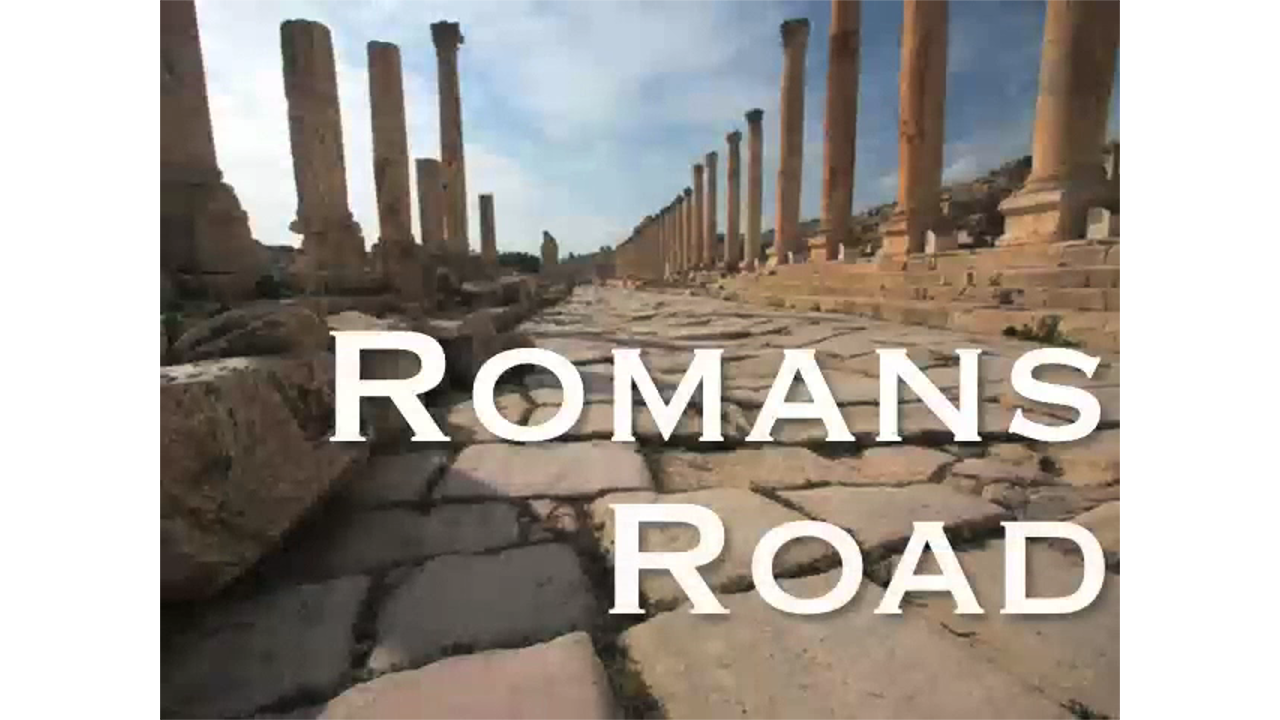 Notes and Key points:
The Hardest Questions of All
When bad thing happen, is God

responsible

?

God doesn't interfere will our

free will

.

Christ brings us new life from

death

.
Scripture References:
"Therefore, just as sin entered the world through one man, and death through sin, and in this way death came to all people, because all sinned." ~Romans 5:12
"Here I am! I stand at the door and knock. If anyone hears my voice and opens the door, I will come in and eat with that person, and they with me." ~Revelation 3:30
"For since death came through a man, the resurrection of the dead comes also through a man. For as in Adam all die, so in Christ all will be made alive." ~1 Corinthians 15:21-22
"For if, by the trespass of the one man, death reigned through that one man, how much more will those who receive God's abundant provision of grace and of the gift of righteousness reign in life through the one man, Jesus Christ!" ~Romans 3:25
"In Christ we Gain More Than in Adam we Lost!" ~ John Wesley
Led by the Spirit
January 31, 2016
Video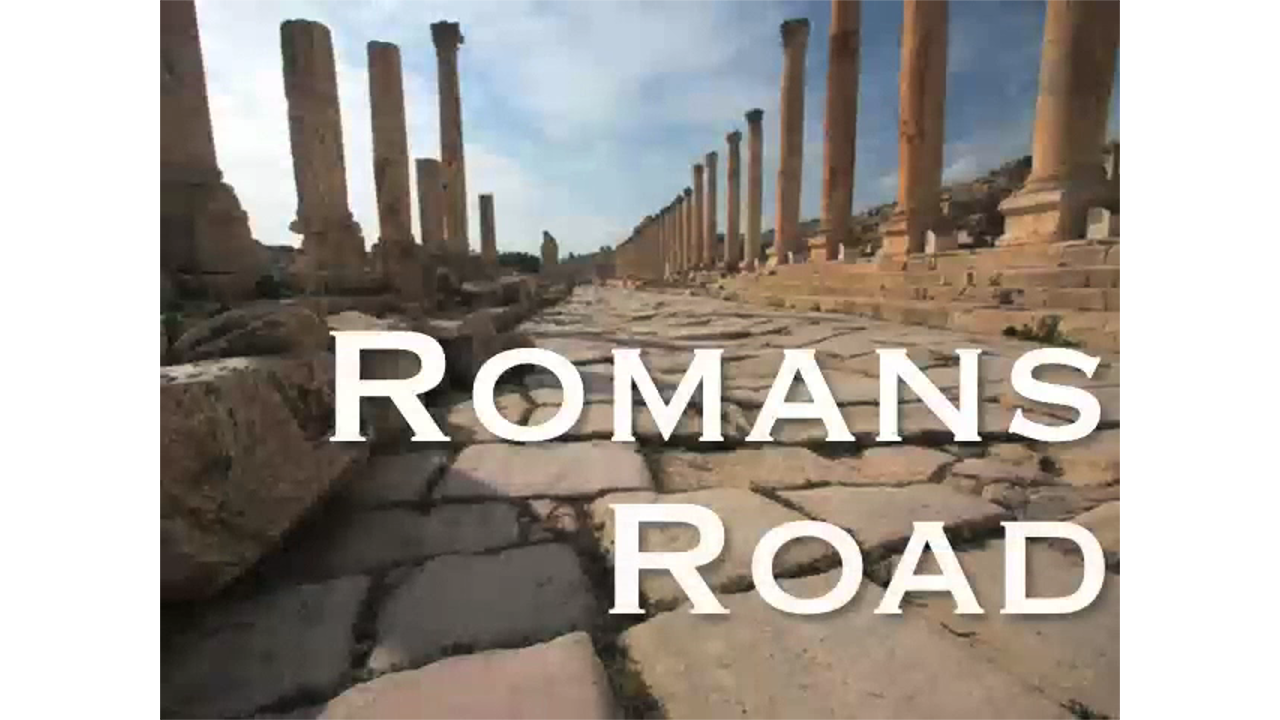 Notes and Key points:
Living a Spirit filled life
Led by the flesh or by the

Spirit

.

Living by the Spirit is a

choice

.

Living the Spirit filled

life

.
Scripture References:
"Those who live according to the flesh have their minds set on what the flesh desires; but those who live in accordance with the Spirit have their minds set on what the Spirit desires.  The mind governed by the flesh is death, but the mind governed by the Spirit is life and peace.  The mind governed by the flesh is hostile to God; it does not submit to God's law, nor can it do so.  Those who are in the realm of the flesh cannot please God." ~Romans 8:5-8
"For all who are led by the Spirit of God are children of God.  For you did not receive a spirit of slavery to fall back into fear, but you have received a spirit of adoption. When we cry, "Abba! Father!" it is that very Spirit bearing witness with our spirit that we are children of God." ~Romans 8:14-16
"For I am convinced that neither death, nor life, nor angels, nor rulers, nor things present, nor things to come, nor powers,  nor height, nor depth, nor anything else in all creation, will be able to separate us from the love of God in Christ Jesus our Lord." ~Romans 8:38-39
Finding the Road
February 7, 2016
Video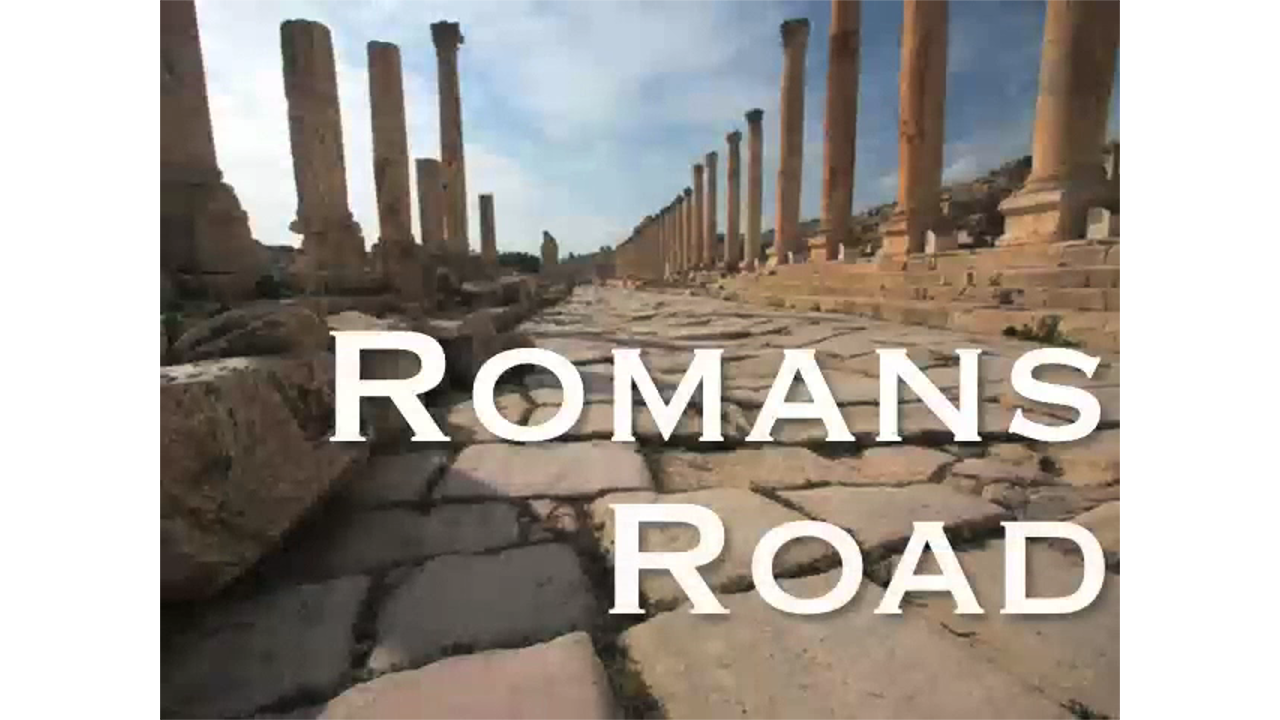 Notes and Key points:
Walking your Romans Road
Don't get lost, follow the ___________________.
Seeing with a Godly ___________________.
Knowing what is the right ______________.
Scripture References:
"Therefore, I urge you, brothers and sisters, in view of God's mercy, to offer your bodies as a living sacrifice, holy and pleasing to God — this is your true and proper worship." ~Romans 10:15
"Do not conform to the pattern of this world, but be transformed by the renewing of your mind. Then you will be able to test and approve what God's will is—his good, pleasing and perfect will." ~Romans 12:2
"That if you confess with your mouth, 'Jesus is Lord,' and believe in your heart that God raised him from the dead, you will be saved.  For it is with your heart that you believe and are justified, and it is with your mouth that you confess and are saved." ~Romans 3:23
"I am the good shepherd; I know my sheep and my sheep know me…My sheep listen to my voice; I know them, and they follow me." ~John 10:14,27