Sermon Series "Holy Week"
This series includes Palm Sunday and Easter Sunday services.
Palm Sunday: Jesus, the Lamb of God
March 25, 2018
Video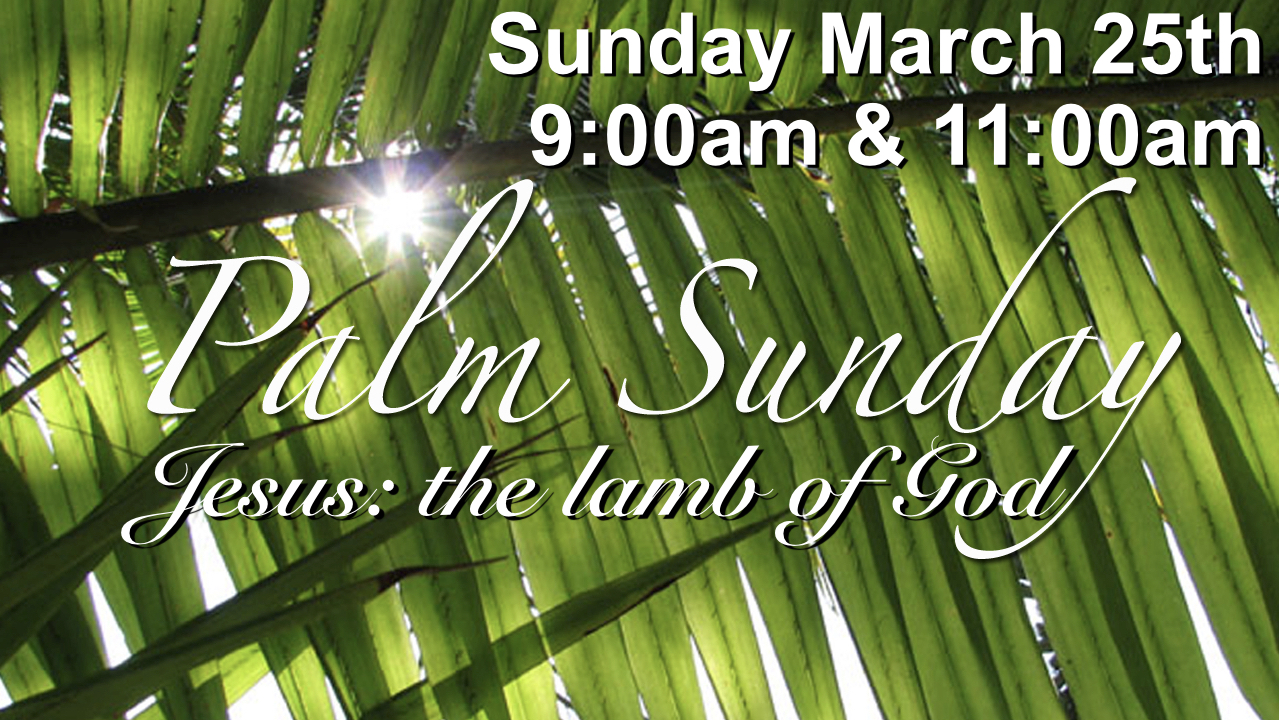 Sermon Notes :
Jesus came to be the Lamb
The crowds of people cheered Jesus as king.
The crowd called out for Jesus to be crucified.
Even at the end, Jesus showed them grace.
Scripture References:
"When he came near the place where the road goes down the Mount of Olives, the whole crowd of disciples began joyfully to praise God in loud voices for all the miracles they had seen:  'Blessed is the king who comes in the name of the Lord!' 'Peace in heaven and glory in the highest!'  Some of the Pharisees in the crowd said to Jesus, 'Teacher, rebuke your disciples!'  'I tell you,' he replied, 'if they keep quiet, the stones will cry out.'" ~Luke 19:37-40
 "But the whole crowd shouted, 'Away with this man! Release Barabbas to us!'  (Barabbas had been thrown into prison for an insurrection in the city, and for murder.)  Wanting to release Jesus, Pilate appealed to them again.  But they kept shouting, 'Crucify him! Crucify him!'" ~Luke 23:18-21
"Jesus said, 'Father, forgive them, for they do not know what they are doing.' And they divided up his clothes by casting lots. The people stood watching, and the rulers even sneered at him. They said, 'He saved others; let him save himself if he is God's Messiah, the Chosen One.'" ~Luke 23:34-35
"The next day John saw Jesus coming toward him and said, 'Look, the Lamb of God, who takes away the sin of the world!'" ~John 1:29
Easter Sunday: New Life
April 1, 2018
Video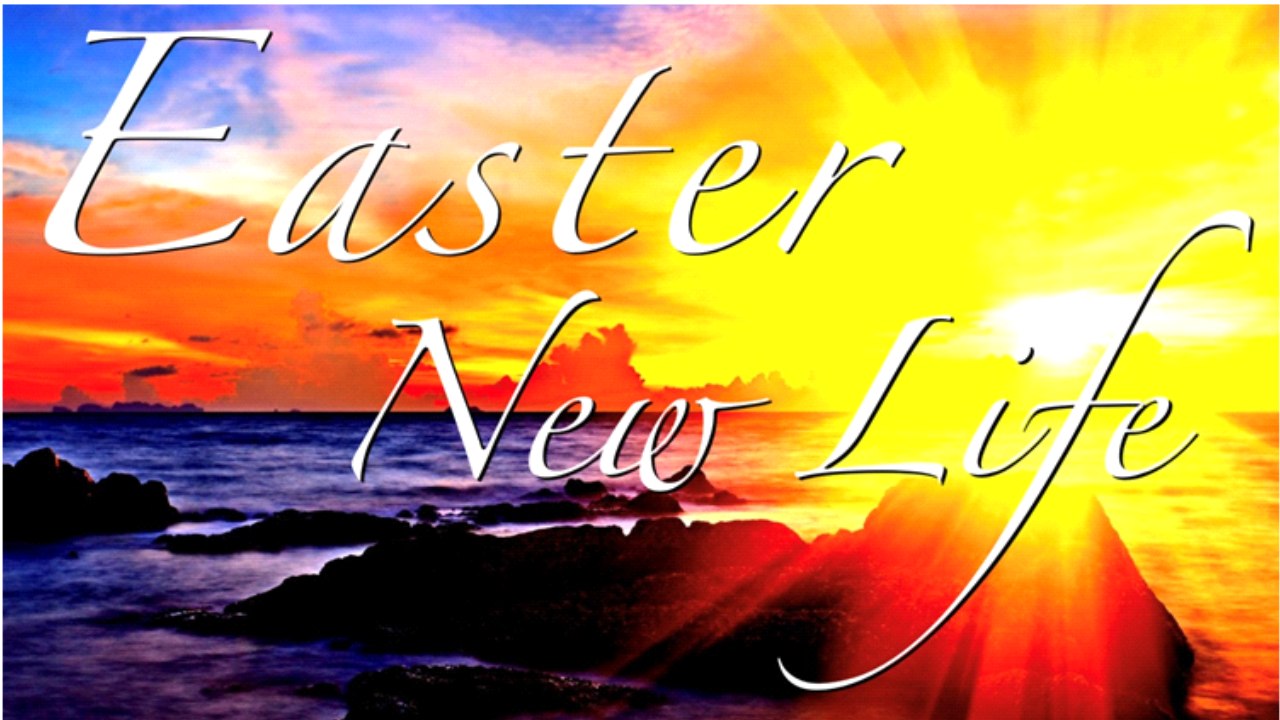 Sermon Notes :
The Resurrection changed Everything
The death of Jesus made this the worst day.
The resurrection of Jesus made it glorious.
Today, the resurrection still brings new life.
Scripture References:
"On the first day of the week, very early in the morning, the women took the spices they had prepared and went to the tomb. They found the stone rolled away from the tomb, but when they entered, they did not find the body of the Lord Jesus." ~Luke 24:1-3
 "While they were wondering about this, suddenly two men in clothes that gleamed like lightning stood beside them.  In their fright the women bowed down with their faces to the ground, but the men said to them, "Why do you look for the living among the dead? He is not here; he has risen!Remember how he told you, while he was still with you in Galilee: 'The Son of Man must be delivered over to the hands of sinners, be crucified and on the third day be raised again.' Then they remembered his words." ~Luke 24:4-6
"Therefore, if anyone is in Christ, the new creation has come: The old has gone, the new is here! All this is from God, who reconciled us to himself through Christ and gave us the ministry of reconciliation: that God was reconciling the world to himself in Christ, not counting people's sins against them. And he has committed to us the message of reconciliation." ~2 Corinthians 5:17-19